100% Authentic & natural crystals
Genoa Skin is a business specialised and rooted in Traditional Chinese Medicine. Our products are made of natural crystals and are handmade by our craftsmen.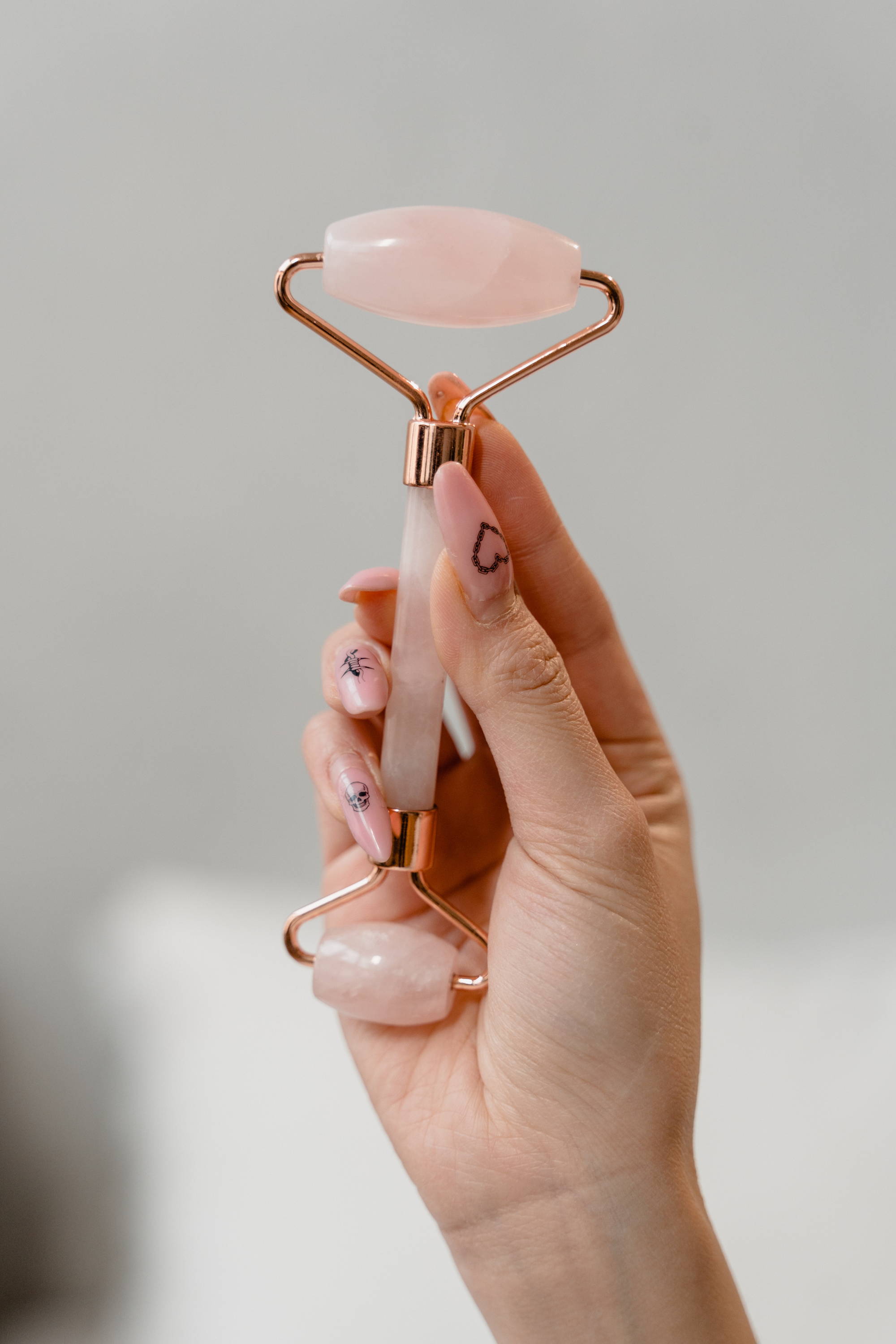 "I love this Genoa Skin gua sha! I've been using it for about 4 weeks now 4-5 nights per week (I've also used the Jade Roller almost daily). I love the way it makes my face more sculpted, tighter, and by morning I immediately am less puffy!"
FREQUENTLY ASKED QUESTIONS

Gua Sha is a traditional Chinese Medicine tool that smoothes the skin, improves circulation, gets rid of wrinkles and helps get rid of bloating (face and body). The Gua Sha is a smooth-edged tool to stroke your skin while pressing on it. We advise to take a look at our socials @genoaskin to see how to correctly use a Gua Sha on your face and body.
Are the stones made of real crystals?
All of our Gua Sha's and Jade Rollers are made of 100% natural crystals. We have a variation of crystals like Rose Quartz, Jade, Black Obsidian, Amethyst, Opalite and Clear Quartz. To see the meaning of each crystal, please visit our About Us page.
Orders are processed and sent to our fulfilment center within 20 minutes of the order being completed. Emails will not guarantee order cancellations, as they are answered in the order they are received. Preorders and special orders cannot be cancelled as the funds have already been sent to the manufacturer to secure your item.
I entered the wrong shipping address. How do I update this?
You must contact us within 15 minutes of placing your order to update this info by emailing info@genoaskin.com. Please include your name, order number and the correct address for faster processing. Please do not include any creditcard information.
How can I track my order?
Once your order has been shipped you will receive a shipping confirmation mail that will include a tracking number. You can enter the tracking number on the website of your local shipping carrier. For example: for US customers, the official USPS website and for Canadian customers, the official Canada Post website. For any questions regarding the tracking , please contact us at info@genoaskin.com.
Can't find an answer to your question?

Email us at info@genoaskin.com